Normandy – 1 day in the region of Coutances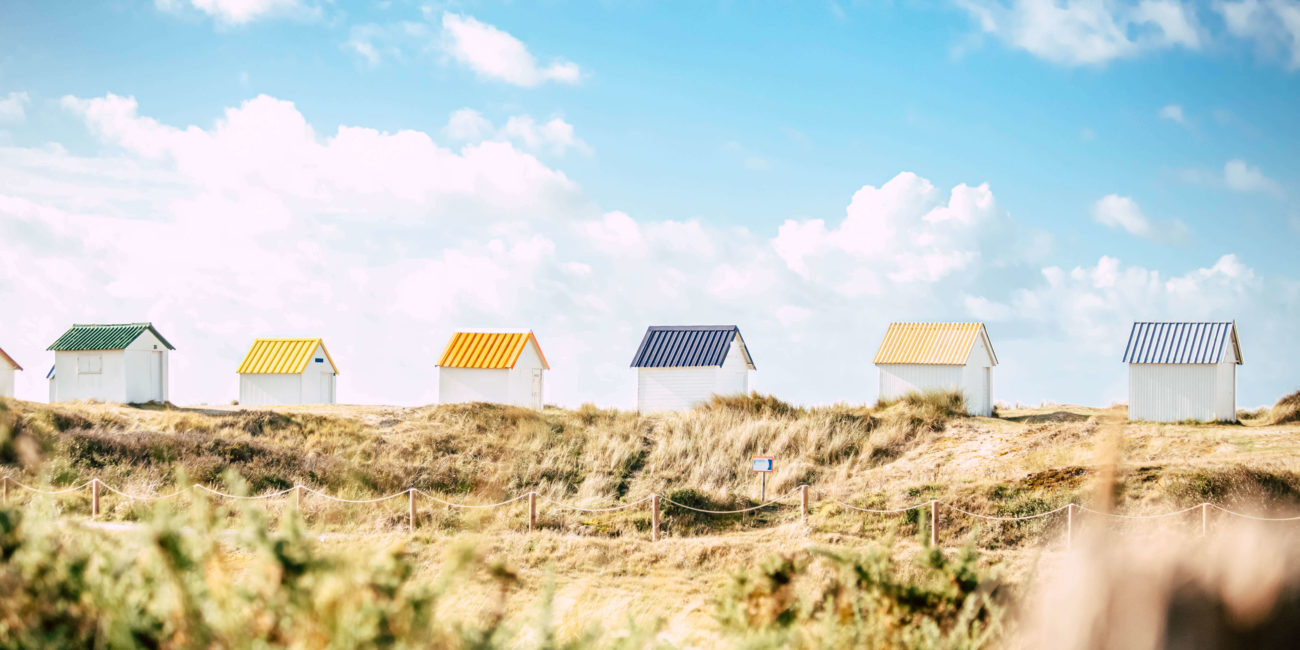 Article updated on 01.02.22
After a few days in the Cotentin region, we decided to head south. On the way, we made a few tourist stops. Our first goal was the Mont-Saint-Michel, but we discovered other small places that were worth the detour, photographically speaking. The Mont-Saint-Michel was therefore postponed for another day.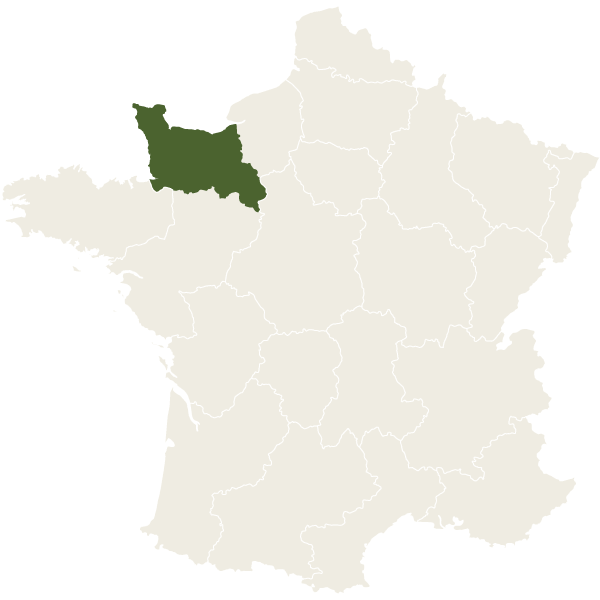 First stop, the famous cabins along the beach of Gouvilles-sur-Mer. We fell under the charm of these small cabins of all colors. Between the soft sound of the waves, the wind and the sea air, these small houses in the dunes give us a feeling of appeasement.
The cabins - Gouvilles-sur-Mer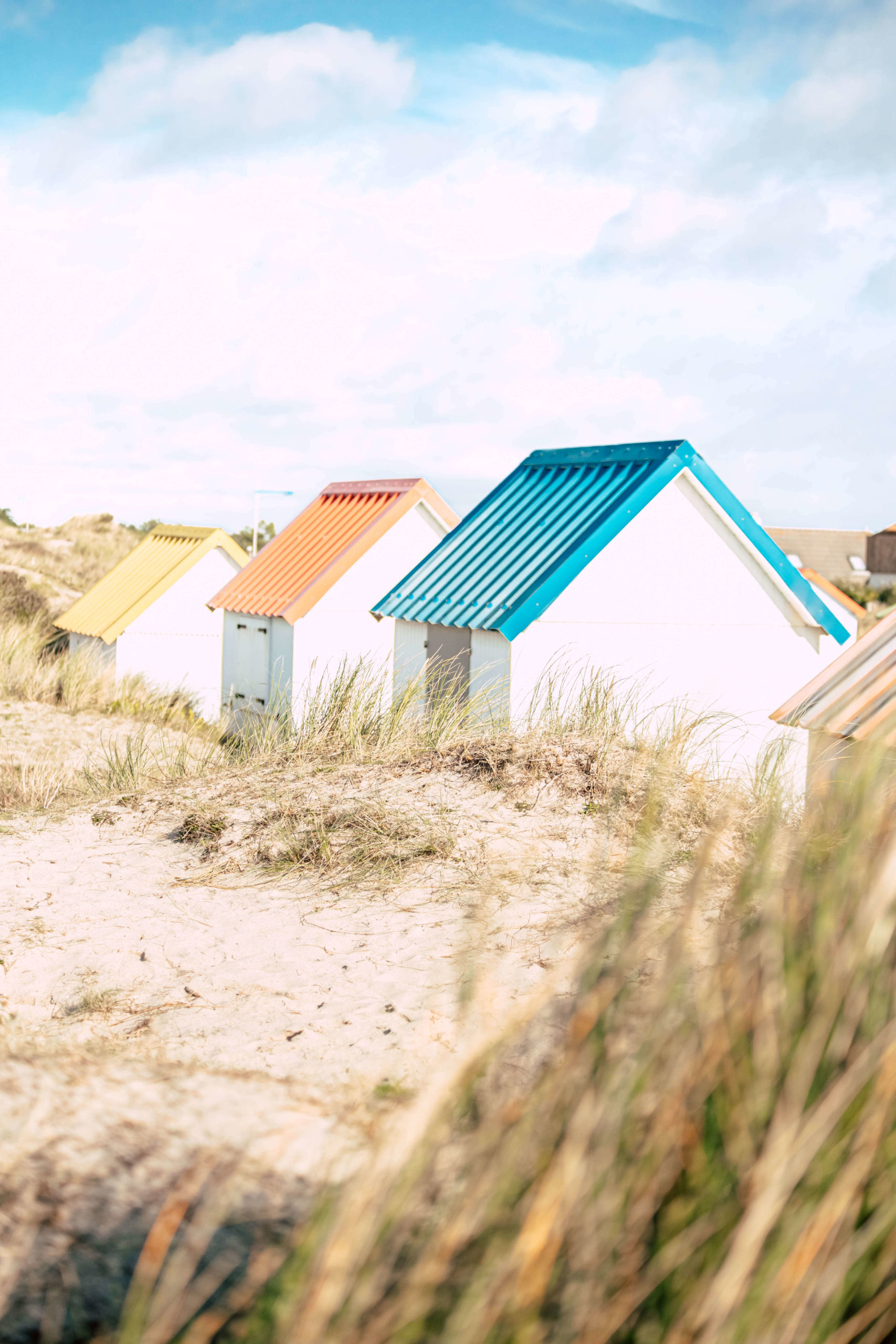 The cabins - Gouvilles-sur-Mer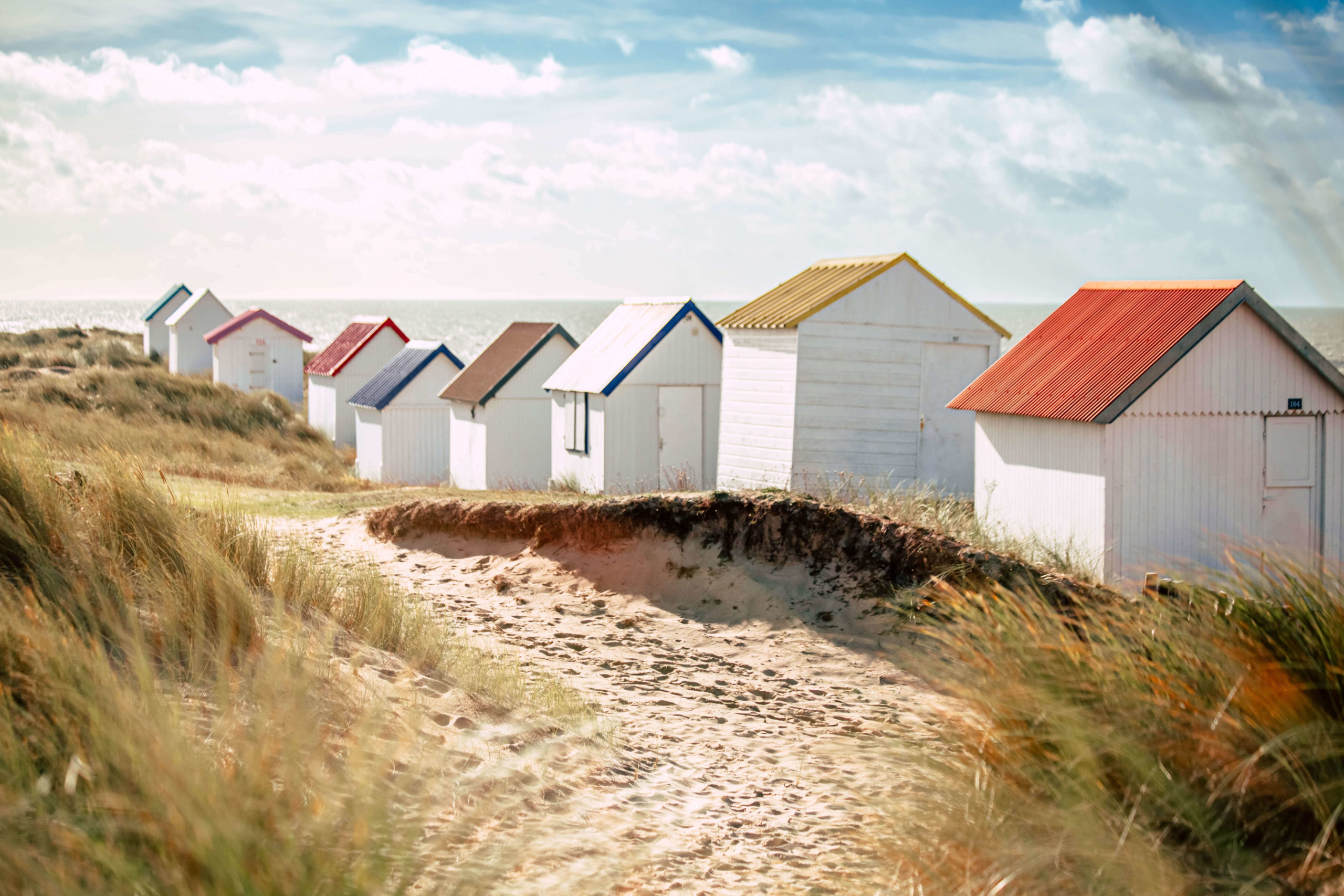 The cabins - Gouvilles-sur-Mer
The region is famous for its big high tides. These make the landscape change quickly and give us the opportunity to witness unusual scenes. The ocean moves back and gives way to large sandbanks. The boats, moored not far from the beaches or in the harbors, do not escape it. They find themselves lying on the sand, having to wait for the rising tide before being able to float again on the water. A rather unique phenomenon that sometimes reveals rather nice scenes.
We made a short stop in the town of Agon-Coutainville to find a small snack for our lunch and to see the famous and popular La Poulette cabin. This mascot of the region, built in 1926, still stands up to storms.
On the beach, we saw huge tree trunks planted in the sand. By investigating, we understood that they were used to protect the dunes to soften the waves which come to break on the edge.

Where to park ? The cabin is located here but there is no parking nearby. So either you find a place in the alleys or you park in the center of the city and you walk 😉
Lighthouse of La Pointe d'Agon
To finish our little roadtrip in the Coutances area, we had to visit a lighthouse, as we are so big fans of them 😃.
When we passed by, the tide was at its lowest. It was impressive to see all those boats laying on the sand with no water surrounding them.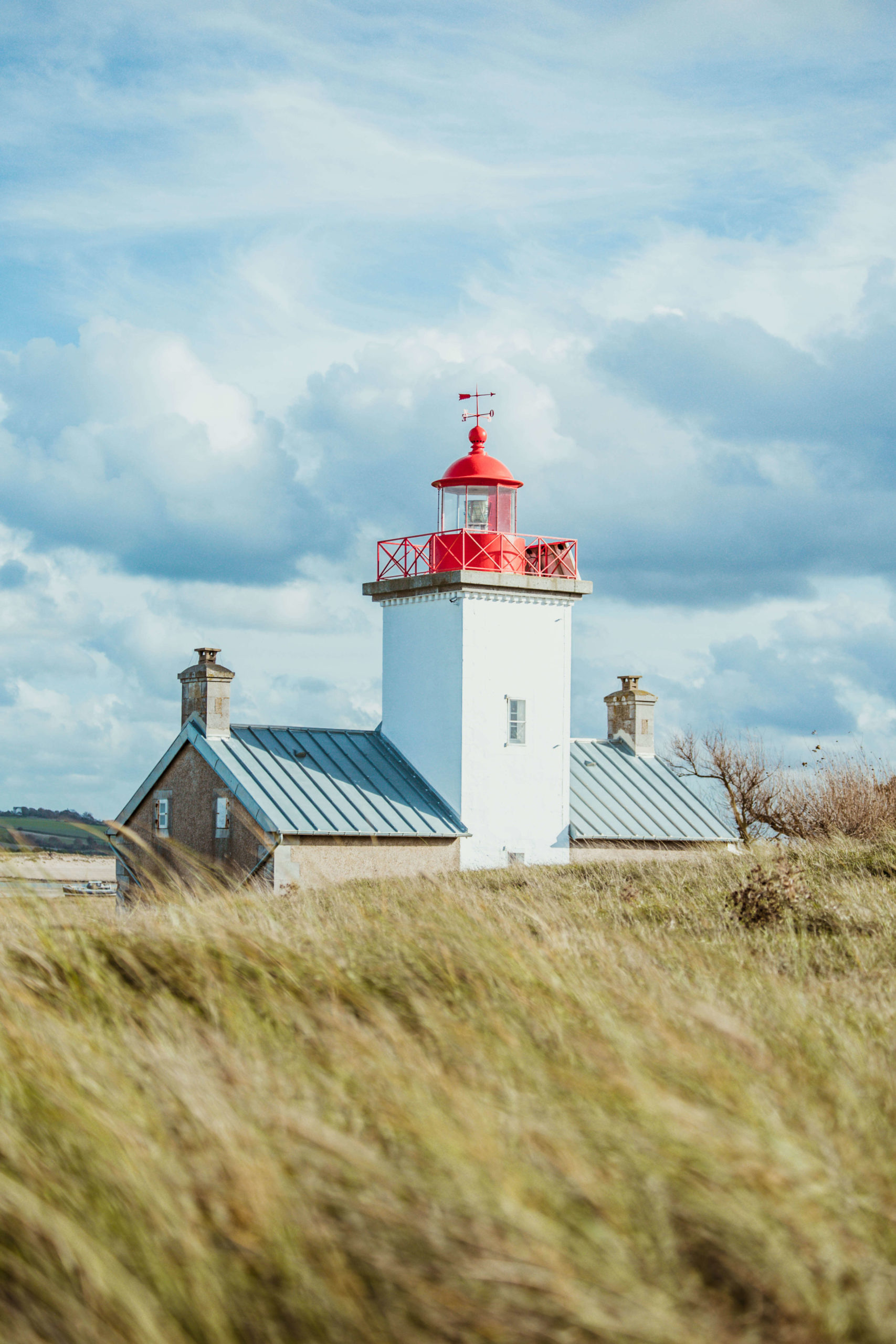 Lighthouse of La Pointe d'Agon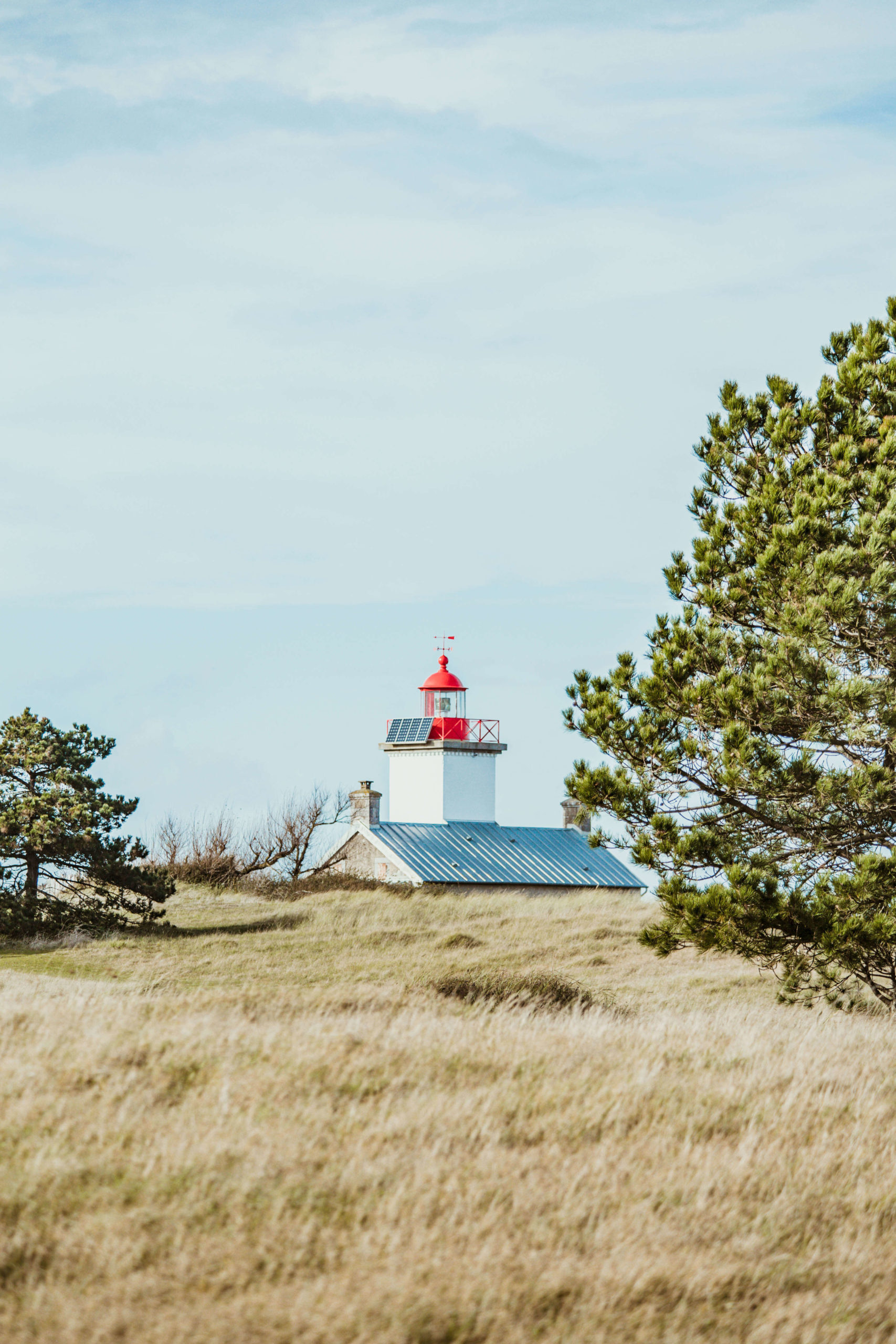 Lighthouse of La Pointe d'Agon
Did you like the article?
Pin it !